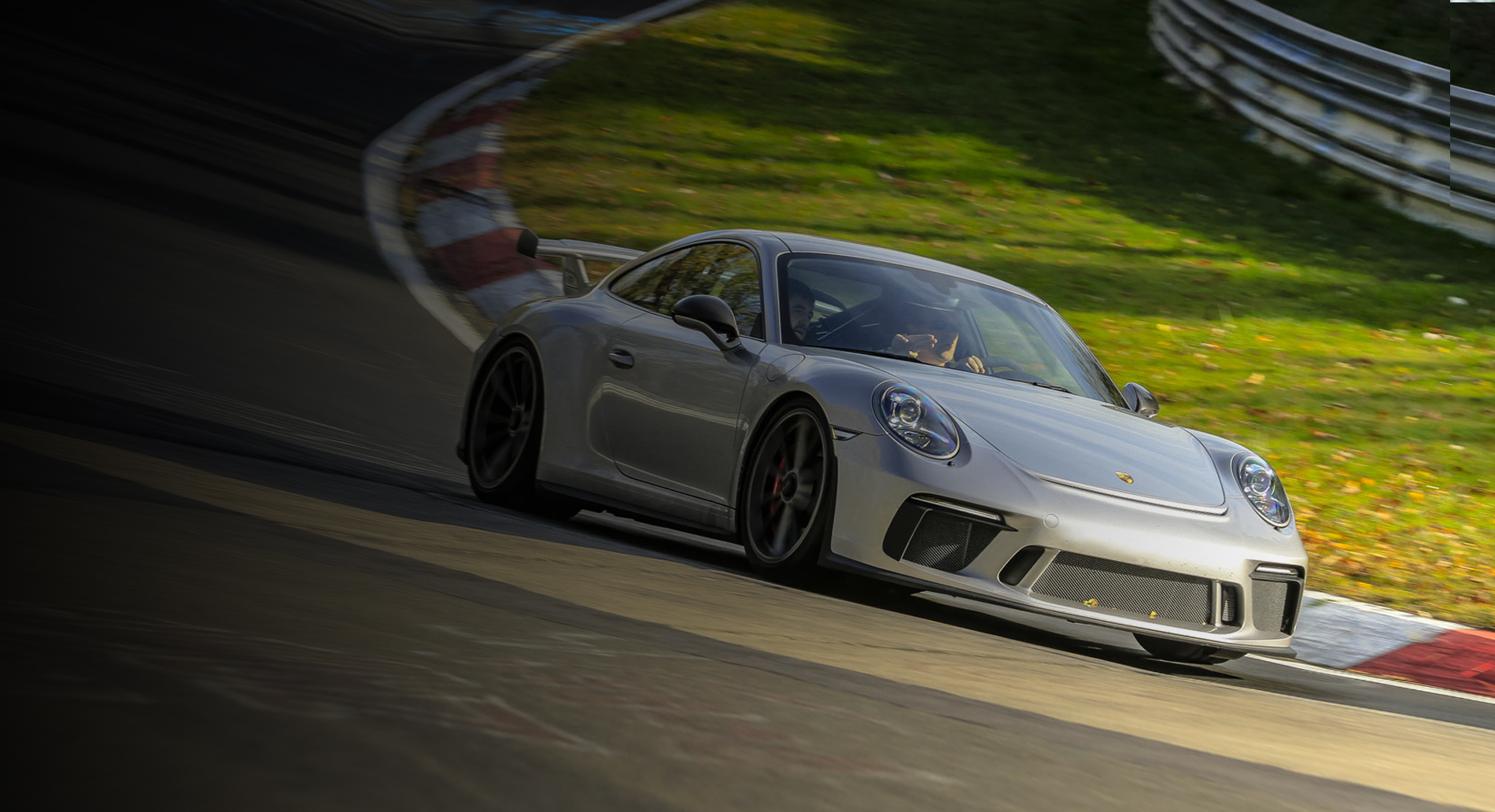 Back to
SCHOOL
Take advantage of our
experienced instructors.
FIND OUT MORE
Whether you are starting to explore driving the Nürburgring, or you have done a considerable number of laps, it is safe to state that – although everybody's individual goals may be different – everybody wants to keep themselves, their finances and their car safe.
Touristenfahrten
Remembering all driving regulations and understanding the unspoken rules of the public session on the Nürburgring can be confusing and complicated. With a detailed pre-briefing from an apex nürburg instructor, you'll be able to hit the track feeling just like a regular.
Introductory track day experience
We want our customers to be able to try the flavor of track days, without having to commit the time and money a normal track day requires. For this reason, we have brought the "Introductory track day experiences" to life, where all of our instructors have freed up their day to show you this face of the track. You can book in starting from 2 all-inclusive laps and enjoy this one-to-one in car training exclusively with Apex.

Performance driving experience
Instructions are not only a service for beginners. Our performance driving days are set up to get the most out of each driver and to focus on driving technique, car control and preparation. After every couple of laps, the instructor will sit down and evaluate the laps with you, using the RaceNavigator footage and data, so, when you go back out on track, you have all the information you need to improve fast.
Lead-and-follow
On certain track days, we can organize a lead-and-follow instruction set-up, where our instructor would not sit in the car with you, but rather drive behind you or in front of you and observe your driving from the outside. The information you can acquire from trailing a driver is significantly different than from in-car instructions.
Misha is walking encyclopedia when it comes to the Nürburgring. He knows roundabout everything, from braking points to where the mushrooms grow on track. He has done countless of laps on the Nürburgring, in many different settings and with a wide variety of cars. Misha likes to keep it simple and fun!
BOOK INSTRUCTIONS
The moment he got his driving license, Mike started driving the Nürburgring. He is known for his calm and assertive teaching style and has a unique energy reserve. Mike's good at spotting where there is room for improvement, and delivering clear solutions to make you a better driver. 
BOOK INSTRUCTIONS
On his 3rd ever race on the Nürburgring, Moran did not only win, but also set the quickest lap time in his class. He loves the diversity of the Nürburgring, and the challenges this poses: different weather, traffic and road conditions, combined with a variety of drivers, make for a track that never bores. His experience on the Nordschleife and masterful car control are clear reasons why we have Moran as a track day instructor.
BOOK INSTRUCTIONS
Tamara is a real Nürburgring fanatic and it is her philosophy that it's never too late to start and never too late to improve. Her aim is to help you learn the track through improved driving skills and learning the proper racing line on the Nordschliefe. Driving with Tamara will help you develop a safe and confident base for your visit at the racetrack.
BOOK INSTRUCTIONS
Marcel has driven multiple different RCN and VLN/NLS races, but has also participated in the most demanding endurance race on he Nürburgring: the 24-hour race. There are no secrets: he is always excited to share all he has learned during his extensive racing career, and will not hold back in sharing his tips, tricks and insights he applies himself during his driving. Marcel is very thorough in preparing his drivers, whether it's their first lap, or they are training for a race, and is known for great aftercare, by means of a debrief, with or without data analysis.
BOOK INSTRUCTIONS
Catch a passenger ride with our professional instructors!