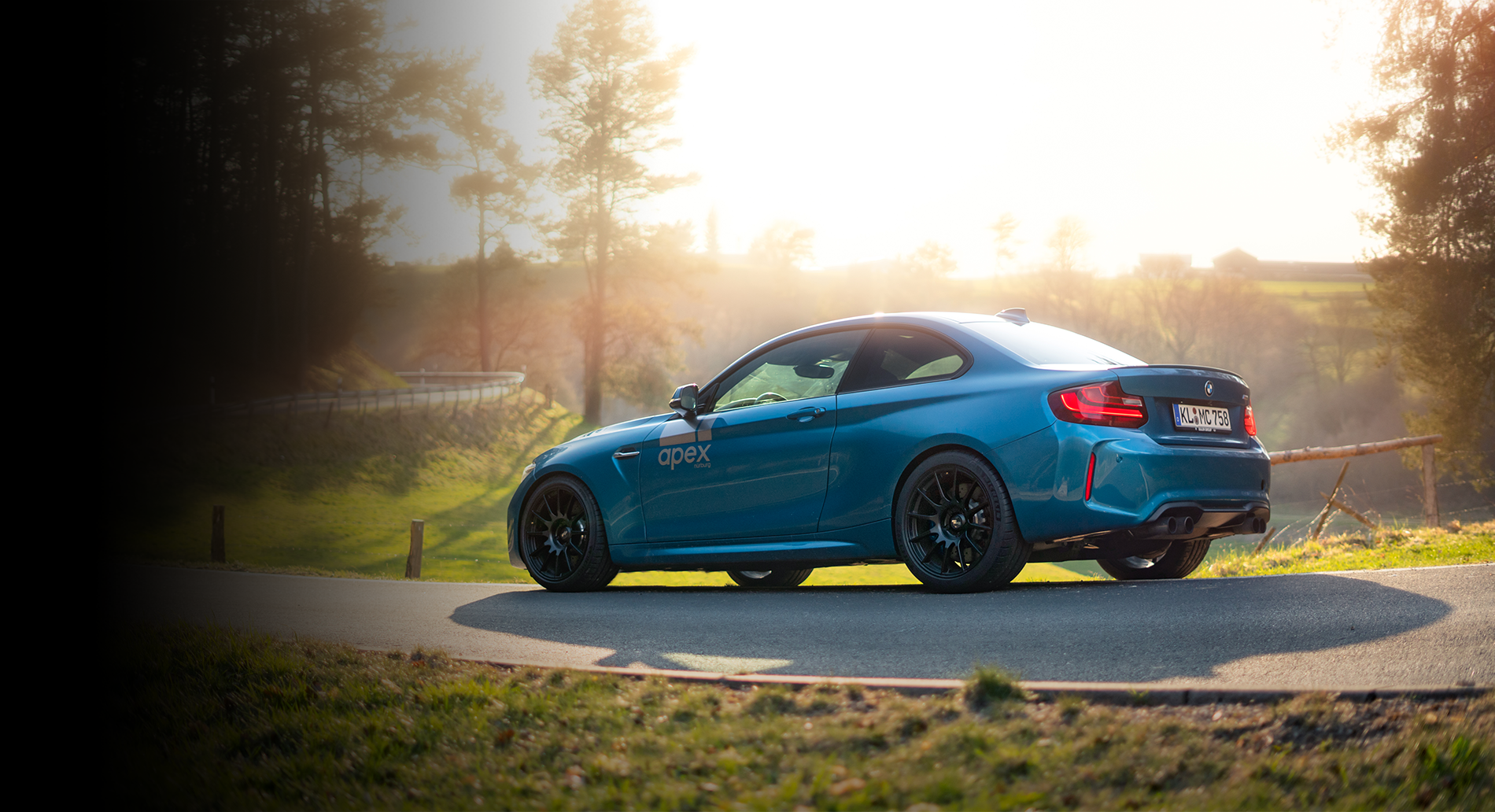 PICK YOUR PACKAGE
Apex Media
Capturing your
Ring trip
This is how it works: Apex Media provides professional equipment, a lead car with driver, and some of the most switched-on photographers in the area. You will roll out together, armed with walkie-talkies, to the breathtaking surrounding areas of the Nürburgring, as well as some key point landmarks of the track, like the Nürburgring Boulevard, if conditions allow it.
 The Apex Media packages are flexible, and can be tailored to your wishes. Whether you're a group, or an individual, or if you want to focus more on stills, landscapes, or profile pictures, the Apex team has you covered.
The result is either a stunning 1 to 2mn video montage of your vehicle, or between 25 and 50 professional edited pictures in high quality.
Apex Media Touristenfahrten (TF) Pictures
During the public sessions on the Nürburgring Nordschleife you will see a variety of photographers, on different key spots of the track, capturing your greatest moments. Only licensed photographers are allowed to stand track-side, and the Apex Media team has such a license. You will find our high-quality images online, and, after you order a picture, we will take about 1 to 2 working days to give your picture one more last professional edit, before sending your Nürburgring photo over.
photo

package

here is a preview of what you'll get when opting for one of our photo packages
video

package

here is a preview of what you'll get when opting for one of our video packages
touristenfahrten

 package

here are some examples of our recent trackside photos
Combine your media package with a stay at our luxurious hotel!